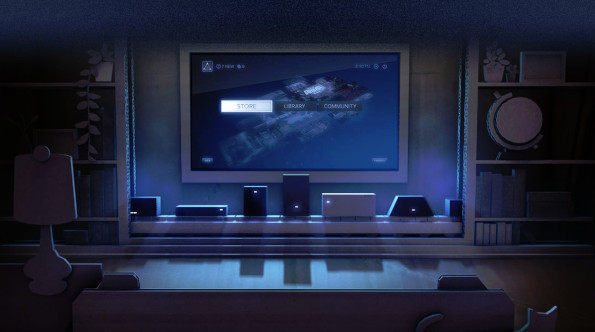 Il momento che tutto il mondo (forse un po' meno ma permetteteci l'entusiasmo) attendeva è arrivato, Valve ha finalmente svelato l'hardware che monteranno i primi prototipi di Steam Machines. L'annuncio è stato dato direttamente nella community di Steam, dove Valve ha svelato le caratteristiche dei 300 prototipi che verranno dati in test a 300 fortunate persone.
Direttamente dal post di Valve:
The 300 prototype units will ship with the following components:
GPU: some units with NVidia Titan, some GTX780, some GTX760, and some GTX660
CPU: some boxes with Intel i7-4770, some i5-4570, and some i3
RAM: 16GB DDR3-1600 (CPU), 3GB GDDR5 (GPU)
Storage: 1TB/8GB Hybrid SSHD
Power Supply: Internal 450w 80Plus Gold
Dimensions: approx. 12 x 12.4 x 2.9 in high
Le 300 macchine verranno distribuite entro la fine dell'anno e i fortunati vincitori potranno tenerle e modificarle a loro piacimento, senza alcun vincolo. Il sistema operativo su di esso sarà ovviamente Steam OS, ma come già annunciato, sarà possibile installare qualsiasi altro sistema operativo, al posto di Steam OS o in dual-boot non fa differenza, è una scelta che spetta all'utente finale.
A vedere le caratteristiche viene da chiedersi a quanto ammonterà il prezzo finale, ma la speranza è che Valve riesca a sorprenderci anche da questo punto di vista.