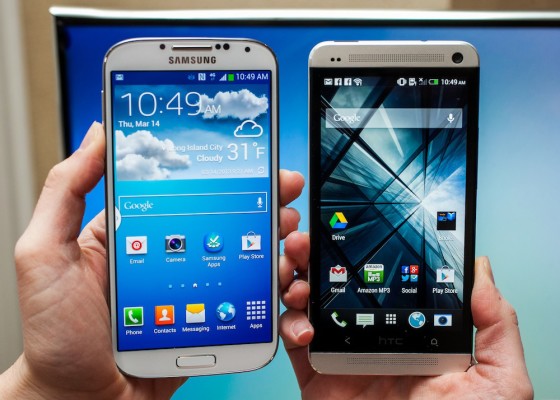 HTC e Samsung non se le mandano a dire su Twitter e, anche se in maniera simpatica, hanno cominciato a pungersi l'un con l'altra riguardo ai loro nuovi dispositivi mobili con Android. L'altro giorno vi abbiamo mostrato il tweet di HTC India sul nuovo Galaxy S4 che andiamo a riproporvi a seguire:
The next big thing is not made of plastic. It's the premium all-metal – The new HTC One twitter.com/HTC_IN/status/…

— HTC India (@HTC_IN) 15 marzo 2013
Dopo di che HTC ha deciso di mandare dei promoter di HTC One oltre le porte dell'evento Unpacked di Samsung dove veniva presentato il nuovo Galaxy S4.
Ora Samsung UK twitta, citando HTC:
@inmh88 Four is always better than one ;-) (cc @htc_uk)

— Samsung Mobile UK (@SamsungMobileUK) 20 marzo 2013
e HTC ovviamente risponde:
@samsungmobileuk @inmh88 Plastic is not fantastic, my friend! ;) #HTCOne

— HTC UK (@htc_uk) 20 marzo 2013
Che ne pensate? Okay che tutto fa pubblicità e non si tratta di niente di grave, però forse bisognerebbe porsi un limite.