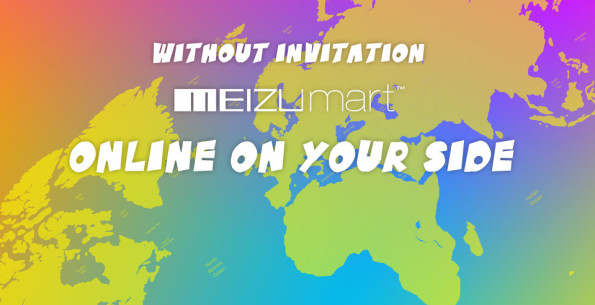 Dopo una lunga attesa anche Meizu segue le orme di Oppo e apre il suo portale di e-commerce, che consente di acquistare i prodotti Meizu in tutto il mondo, con spedizione gratuita e pagamenti tramite PayPal.
I prodotti hanno una garanzia di 12 mesi e la spedizione avviene direttamente dalla sede tramite corriere espresso. Purtroppo non è da escludere che in alcuni paesi ci siano da pagare spese doganali:
Meizu provides free shipping worldwide, but additional fees are charged on remote areas. All the fees possibly arising out of customs clearance are not covered under the Free Shipping provision.
In ogni caso dovete avere fiducia nell'acquistare su meizumart perché è veramente il sito ufficiale:
Meizumart.com is the official website used by Meizu Sales Ltd. to expand its b2c business in overseas markets. MEIZU, one of the top ten smartphone brands in China, is a trailblazer in the innovation and design of smartphones, and always presents graceful and user-friendly devices.
MEIZU has transformed the landscape of the domestic Internet communications multimedia terminal market, and brought increasingly amazing changes to the life of ever more people. MEIZU products and spirit will catch on all over the world.
Personalmente vi consiglio di tenere d'occhio il sito, in quanto già il Meizu MX3 è disponibile a 295 € nella versione da 16 GB e a 335 € nella versione da 64 GB.