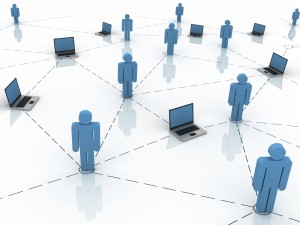 È stato lanciato da poco l'interessante portale One Second on the Internet, che colpirà indubbiamente tutti gli affezionati utilizzatori della Rete. Il sito si propone infatti di mostrarvi le statistiche di utilizzo al secondo di alcuni dei più popolari portali Internet odierni, facendovi scoprire la mole di traffico continuo che essi smuovono.
Tra gli altri, One Second on the Internet vi mostra quante foto sono state inviate su Instagram e Tumblr, quante interazioni su Reddit, quanti Like su Facebook, quanti Tweet, quanti video sono stati visti su YouTube, quanti file sono stati caricati su Dropbox e così via.
Potete visitare One Second on the Internet cliccando qui.