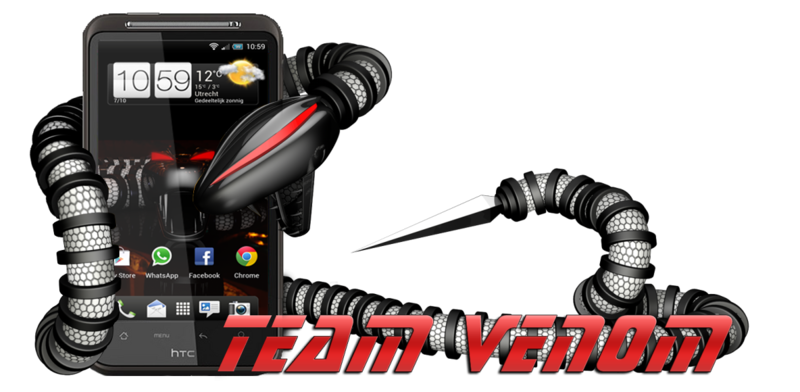 Rieccomi a parlarvi di una ROM con Android ICS per il nostro immortale HTC Desire HD. Dopo avervi parlato della Sabsa Prime oggi voglio parlarvi di un progetto nato da poco ma davvero ottimo e perfettamente funzionante. Il Team Venom è lieto di presentare al pubblico la Viper DHD 1.1.0, una ROM con Android 4.0.4 e Sense 4.1 completa, fluida, senza alcun bug (al momento dopo una settimana di utilizzo non ne ho riscontrato nemmeno uno) e con la possibilità di essere aggiornata via OTA.
Si tratta di una ROM estremamente personalizzabile, con diversi tweaks che ci permettono di modificare la UI sotto tantissimi aspetti, dalle icone ai colori, dalle animazioni ai font, senza dimenticare boot animation, suoni e tanto altro. Personalmente sono davvero soddisfatto, ne ho provato a decine dopo la Sabsa Prime ma sono sempre tornato a lei alla fine, ma da quando ho installato la Viper DHD 1.1.0 la Sabsa è ormai solo un ricordo.
Vediamo come installare la Viper DHD:
Scaricate la ROM ROM
Flashate la ROM via recovery (sarete aiutati dall'installatore AROMA Installer)
Scegliete Fullwipe (è importantissimo)
Scegliete le varie modifiche che preferite
Una volta completata l'installazione riavviate il device
L' HTC Sense launcher necessita di circa 5-10 minutes per caricarsi al meglio, quindi dovrete attendere un po' prima della miglior velocità
La vita della batteria da il meglio dopo almeno 3 cicli di ricarica, per cui abbiate la pazienza di attendere e date una possibilità alla ROM
Link per il download:
MD5 Sum ROM: 49b894d5b18f8dc6badccc13e9e2aa8c

Mods:
Per maggiori informazioni potete sempre accedere al thread ufficiale su XDA.
Based on Android 4.0.4 + Sense 4.1 from HTC One X
Deodexed & Zipaligned SDK r20
Persistent ADB enabled
Init.d support
Busybox
Memory optimizations
Ramdisk Tweaks
Venom Tweaks – HUGE collection of customizable tweaks
Venom HUB! – download themes/read news/send feedbacks directly from your phone
Venom OTA! – recieve automatic viper rom updates
Extended Quicksettings
Advanced Power Menu
CM statusbar brighntess mod
Disabled dtm and fast dormacy, possible battery drainers
Added secure and blocklist folders to message app
All Market apps Updated to latest
Latest hosts file (Adaway)
Choose between Apex or Nova launcher in desense
Venom File Manager
Custom Venom Package Installer
Custom Venom Download UI
[youtuber youtube='http://www.youtube.com/watch?v=lO_AyXOvu5w']
CHANGELOG:
ViperDHD v1.1.0

Full Sense 4.1 Rosie ported from One X (thanks a lot QD2DC) – The ROM is so much smoother now
Fixed Camera only working with widescreen
Fixed Video Recording FC
Fixed Chinese Characters at contacts
Fixed Gmail FC in settings
Fixed messages-settings FC
Added Task widget
Added DHD bootanimation
Resized BookMarkWidget
Removed Smoothness Tweaks from Tweaks app (Sense 4.1 Rosie is ultrasmooth from beginning)
Cleaned HTCLockscreen.apk
Other changes!