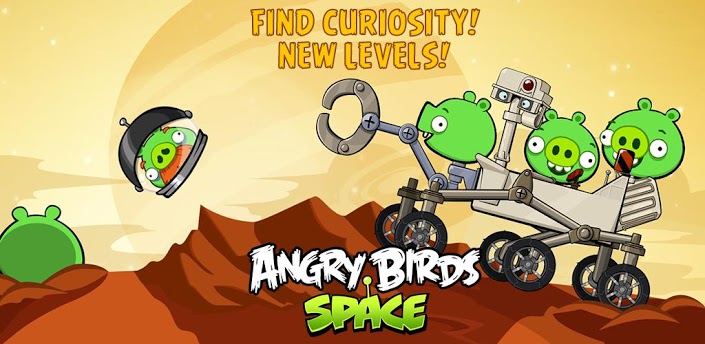 A pochi giorni dall'arrivo del nuovo Angry Birds Star Wars, Rovio non si dimentica dei suoi vecchi capitoli e, dopo l'update di Angry Birds Seasons dedicato ad Halloween arriva anche un nuovo aggiornamento per Angry Birds Space, che porta 10 nuovi livelli nel capitolo Red Planet.
[appimg 499511971]
A seguire il changelog di Rovio:
Check out 10 blazing new Red Planet levels! The Bad Piggies are still hiding out on the fiery planet with the commandeered Mars Curiosity Rover. Can the birds recover their eggs and rescue the rogue rover?
Navigate 10 volcanic new levels, including the Mars Curiosity Rover boss level!
Get three stars on all levels to unlock a new antenna egg level!
Hunt for the hidden rover to unlock a super-secret bonus level!
Get 100% on the space eagle destruction meter to unlock 5 new levels!
[app]com.rovio.angrybirdsspace.ads[/app]
[app]com.rovio.angrybirdsspace.premium[/app]
[app 499511971]