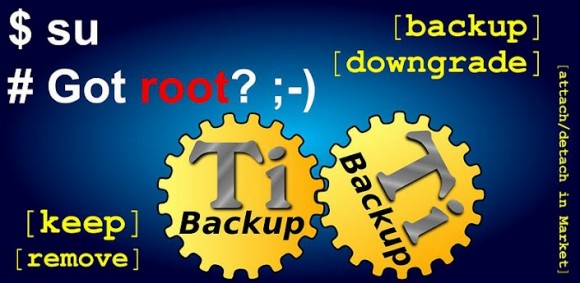 Per chi ha i permessi di root attivi e una rom non originale, sicuramente Titanium Backup è un programma del quale non si può fare a meno. Tramite questa fantastica applicazione (funziona solo con i diritti di root) è possibile infatti effettuare il backup di applicazioni e stato del telefono, rimuovere app di sistema, spostare su SD, reinstallare un vecchio backup, e tante altre cose.
Tra le interessanti novità dell'ultima versione vi è la possibilità di effettuare un backup direttamente su Box.net (oltre che su Dropbox). Ma andiamo a vedere il changelog completo a riguardo.
[PRO] Added support for syncing backups to Box (Box.net) cloudstorage.
[PRO] Added new "Auto-integrate sys Dalvik into ROM" option.
Improved app freezer to be ICS-friendly by default. This resolves the problem where apps couldn't be defrosted on Samsung ICS devices. The freezing method can be changed in Preferences -> Troubleshooting settings.
Improved "Power defrost" which is fully compatible with ICS now. This allows Samsung ICS users to defrost anything, including apps that were frozen by previous TB versions.
Fixed incorrect display of apps that were disabled by ICS.
Fixed FC in case of connectivity problems while uploading backups to Box.
Added new "Move app data to/from SD card" batch jobs for Data2SD users (requires an ext2/3/4 partition that is auto-mounted on boot).
Improved integration of system app updates to check the free space on ROM before proceeding.
Fixed a bug with ongoing notifications not disappearing on Android 1.6 and earlier.
Fixed a bug where TB wanted to restart itself even if the backup location didn't change.
Updated translations.
Minor bugfixes
Come avrete avuto modo di vedere esiste anche una versione PRO, con maggiori funzioni a disposizione. Il mio consiglio è di provare quella gratuita e se siete soddisfatti procedere poi all'acquisto di quella PRO.
[app]com.keramidas.TitaniumBackup[/app]
[app]com.keramidas.TitaniumBackupPro[/app]