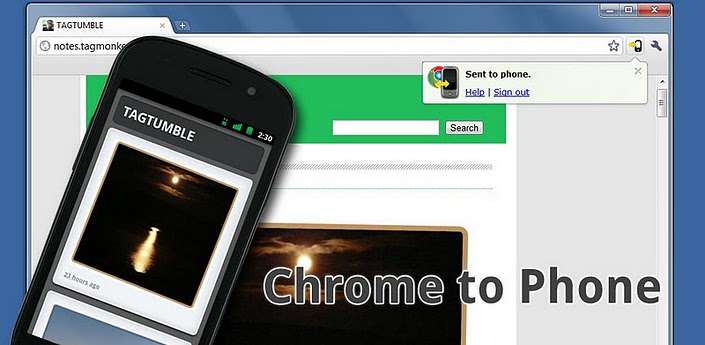 Invia link, mappe, numeri di telefono e tanto altro dal tuo browser Google Chrome al tuo telefono o tablet Android! Google Chrome to Phone consente di inviare ciò che preferisci, risultando molto utile e veloce in modo tale da evitare di prendere indirizzi a mano. Con un semplice click dall'estensione installata sul browser sarà infatti possibile inviare i dati al dispositivo Android.
[youtube]http://www.youtube.com/watch?v=pQb243niMlg[/youtube]
Dunque come avrete capito è necessario installare l'estensione per il browser Google Chrome, che si può trovare sul Chrome Web Store cercando la voce "Chrome to Phone" o andando direttamente a questa pagina.
[app]com.google.android.apps.chrometophone[/app]